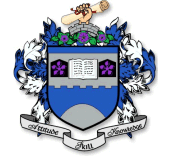 What's Included in the USAM 6-9 Program?
The 6-9 Elementary Educator Teacher Training Program at USAM includes all your online courses accessible by you 24/7 and to be completed at a pace that is comfortable for you; an entire eLibrary to support your studies; access to album materials as you devise your teaching strategies; online mentorship; Certificates of Completion for each class completed; a Final Diploma for program completion; lifetime continuing education to "refresh" your training; and professional transcripts/references available upon request.
1. Online Courses: Peace Education I, Peace Education II, Philosophy I, Philosophy I, Online Mentorship Phase I, Online Mentorship Phase II and the Album Building Series of Online Workshops in which participants build their own teaching manuals appropriate for a 6-9 classroom.
2. The following eLibrary is instantly available to you for download and consists both of course-required books and supplemental materials (the books marked with an asterisk denote those studied in our program--others are optional reading):
Maria Montessori: Her Life and Work by E. M. Standing *
The Guide to the Montessori Method by Ellen Yale Stevens
The Absorbent Mind by Dr. Maria Montessori *
The Montessori Manual by D. Canfield
The Montessori Method by Dr. Maria Montessori *
Montessori Children by Carolyn Sherwin Bailey
Pedagogical Anthropology by Dr. Maria Montessori *
The Psychology of Auto Education by Dr. Maria Montessori *
Montessori Mother by Dorothy Canfield Fisher
Montessori Schools by J. White
The New Children by Sheila Radice
3. Lifelong Continuing Education for USAM program grads; free enrollment in any future courses that become available and unlimited "refresher" opportunities.
4. Lifetime membership to the USA Montessori community of global educators and partners in the betterment of children's education worldwide.
5. Certificates of Completion with the completion of every individual course, and a Program Diploma with completion of diploma requirements.